In-School Resources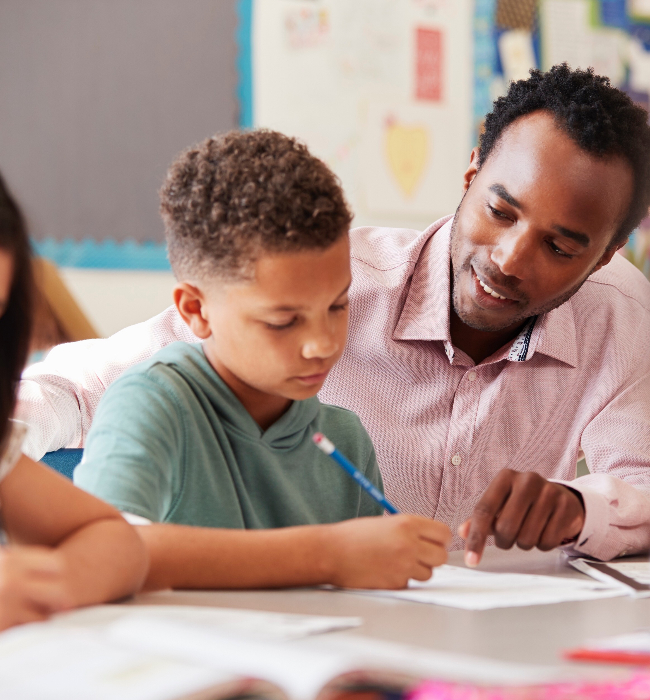 Jewish Family Service provides on-site assessment, and parent and teacher consultation for students experiencing social or emotional difficulty adjusting to classes and/or the school environment. This service is available for students and schools from preschool through high school.
Option 1: Call Intake
972-437-9950
Leave a message on our confidential voicemail with name, phone number, name and age of child, and type of service requested. You may expect a call within 24-48 hours for an initial intake.
Option 2: Email Intake
Complete this short form and email it to intake@jfsdallas.org. A staff member will contact you to complete the intake paperwork.
In-School Resources for Children & Teens
---
School Mental-Health Counseling
We work with parents and school personnel to identify any special needs and provide services as appropriate.
---
School and Family Liaison
We work closely with parents and school personnel to create and implement plans to address a child's behavioral, academic and social development.
---
Student Observation
Our licensed professionals observe children in the school environment, in the classroom or on the playground.
---
Parent-Child Counseling, Intervention, and/or Referrals

At the request of the student, parent, teacher, or administrator, our counselors meet with parents to address a variety of issues affecting the child's school performance. If the problems require on-going intervention, families will be referred to professionals outside the school as appropriate.
---
Classroom Groups
Our counselors work weekly with each class using pre-set curricula—such as "Kids Connection," "Youth Connection," and "Second Step"—to teach empathy, anger management, impulse control, and bullying prevention.
---
In-Service Training for Teachers
Our counselors provide in-service education for teachers and administrators on topics requested by the schools.
---
Speaker Workshops
We bring professionals to the schools to speak to children and parents on topics such as eating disorders, bullying prevention, early childhood nutrition, and human development.
---
School Mental-Health and Special Needs Support Teams
Our school mental-health and special needs support teams work closely with local schools and families to support a successful school year. We can provide in-service programs on a variety of topics and our JFS team works closely with parents and schools to provide a variety of services as needed to help students succeed.

---