Career & Financial Services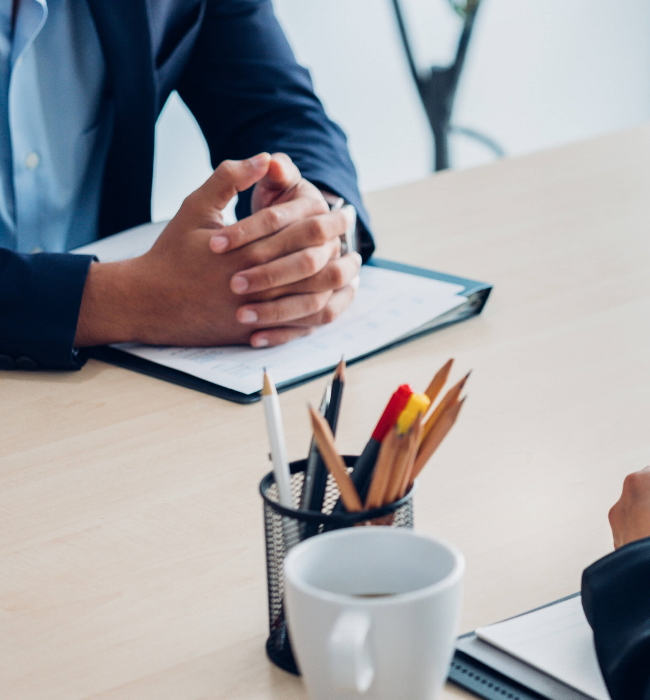 Career and Financial Services offers career and financial coaching. The focus is on resumes, interviewing, job search training, assessments and financial sustainability. We collaborate with those unemployed, under-employed and in search of new or different careers. Services are offered to new grads and Veterans to assist in navigating their future. Microsoft Office software training is provided, along with weekly webinars dedicated to current employment trends and strategies.
Get Started: Call Intake
972-437-9950 x340
Leave a message on our confidential voicemail with name, phone number, and type of service requested. You may expect a call within 24-48 hours for an initial intake.
Need help? Contact Sr. Director of Career and Financial Services,
Allison Harding, 469-206-1670, aharding@jfsdallas.org
We Are Here for You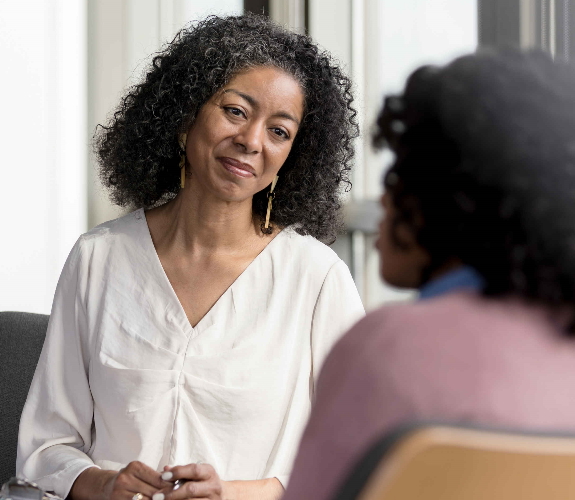 Career Guidance
Our career coaches provide individualized assistance to identify career options/alternatives in employment transition. The focus is on placement, improving job-search effectiveness, achieving career goals and re-employment.
Life Coaching
If you're unsure about your future and where you would like to see yourself, Life Coaching can assist you in looking at various opportunities to get you there. Email Kristin Lobenstein for more information.
Financial Coaching
Are you prepared for your financial future? Schedule a free Financial Coaching Session to find out! Part of the Working Families Success Program, we prepare individuals and families for a future of self-sufficient security. Our Financial Coach will utilize techniques to set attainable financial goals. Attend one of our Financial Education Workshops to learn more about our free, private, one-on-one financial coaching services.
Meet the Team
---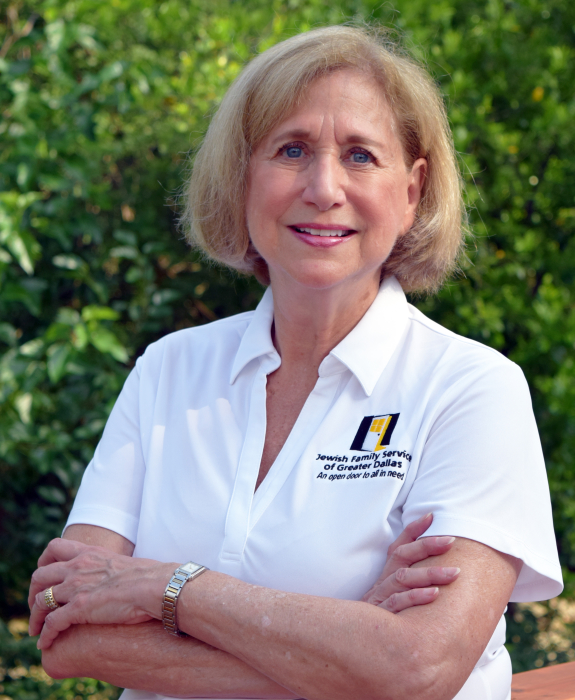 Allison Harding
Allison Harding is the senior director of Career and Financial Services. Allison has a Bachelor of Science in Education and English from Ohio University. She was an English teacher for 4 years, then for 18 years worked as a Recruiter/Regional Director before joining Jewish Family Service. Allison's strength is in training, coaching and mentoring. She has worked with all levels from unemployed/underemployed to C-level executives. She has completed programs and been certified in Delivering Effective Financial Education, Financial Coach Training and Financial Training to assist people in making better financial decisions for their career and future. Allison's talent is observing what is needed in the community and figuring out how JFS can make it happen. Under Allison's guidance JFS now offers free MS Office training which started in 2016 and the Working Families Success financial program that started the same year.
Jason Hopper
Jason Hopper is a career coach. Jason brings over 20 years of experience to assist people in career transitions with identifying career options, improving job-search effectiveness, achieving career goals and re-employment.
Prior to JFS, Jason worked for the Texas Workforce Commission (TWC) for seven years as a Workforce Development Specialist teaching job seekers job search strategy, interview techniques, and resume writing. Prior to TWC, Jason has worked as a corporate recruiter, and in fast paced staffing agencies.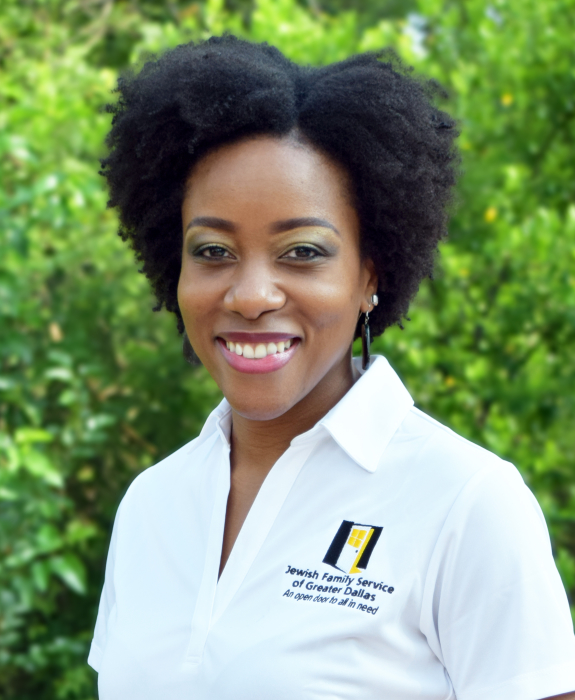 Luciana Jackson
Luciana Jackson is a career and financial coach. She earned her bachelor's degree in Crime and Justice Studies at the University of Texas at Dallas in 2005. She started her career law enforcement as an intern for Dallas County Adult Probation during her senior year in college and upon graduation accepted a full-time position as a probation officer. As a probation officer, she managed a large case load of 100+ felony and misdemeanor probationers. In August 2007, she became a police officer with the City of Arlington, TX Police Department working the eastern district of the city as a patrol officer. Mrs. Jackson became a Federal Agent with the U.S. Air Force Office of Special Investigations in December 2010 and graduated from the Federal Law Enforcement Training Center, GA, May 2011. In August 2011, Mrs. Jackson completed her master's degree in Criminal Justice at the University of Texas at Arlington. In March 2018, Mrs. Jackson's passion for personal finance and gift of exhortation intersected, inspiring her to become a financial coach in her free time helping others obtain financial independence. Mrs. Jackson completed over 80 hours of training and continued education in financial coaching with Ramsey Solutions. Mrs. Jackson subsequently concluded her federal law enforcement career in January 2021to pursue her passion full-time as a career and financial coach with JFS Dallas.
---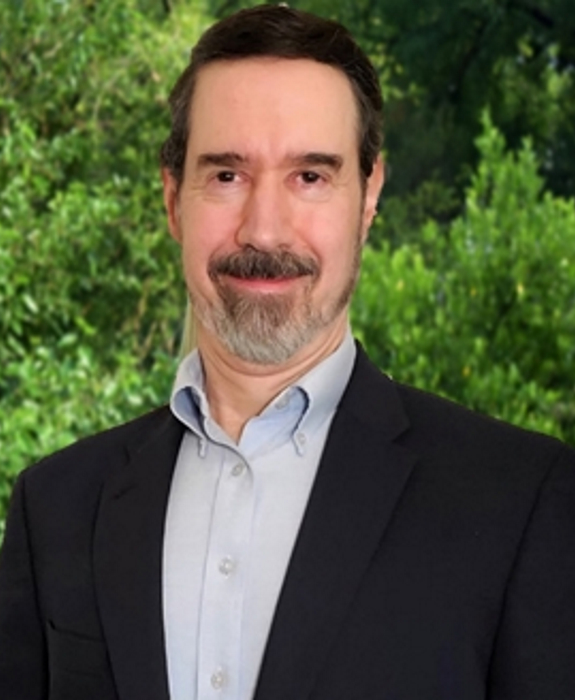 Mitch Jacobs, M.Ed.
Mitch Jacobs, M.Ed., lead career coach, has been guiding people to meet their career and financial goals at JFS for over 25 years. Mitch provides understanding and insightful guidance while assisting clients to translate career transition and job search goals into doable plans and action steps. Mitch graduated from the University of North Texas, earning a Master of Education Degree, and has been trained in Financial Coaching, VRS Director and VRS Counselor specialties, and is Licensed Professional Counselor. Mitch was awarded the "Best Community Partner" and "Best Volunteer Group" recognitions for developing and managing a successful community Job Coaching Program for a community agency partner.
Phillip Konecki
Phillip Konecki is a career coach and trainer. Phillip retired from the USAF as a Space Communications Manager/Instructor and retired again from ITT Tech as a program chair for their electrical engineering technology program. He has 15 years as a workforce development specialist and career coach concurrent with his 35 years of teaching technical material to adults.
Phillip has a Bachelor of Science degree in management from Southern Illinois University.
Kristin Lobenstein
Kristin has over 14 years of coaching experience as a life, career and financial coach. She also brings 17 years of corporate experience, primarily in HR and training. Kristin is a certified professional coach, accredited by International Coach Federation, and holds two financial coach certifications. Kristin graduated from California State University, Fullerton with a degree in psychology and received her Master of Business Administration from Pepperdine University's Graziadio School of Business and Management.
---
Articles from Our Team
About our Career and Financial Services Program
---
Career Services Video Playlist
Click on a thumbnail below to play any of our YouTube Career and Financial webinars and learn more about our services.
Subscribe to JFS Dallas on YouTube
Microsoft Office Course Testimonial- Janice
How to Gain Employers' Interest & Your Next Job
JFS Dallas on Who Ya Know Job Networking Show
Financial Pandemic Preparedness COVID 19 Part 2
The world has paused, but you don't have to Part 2
Networking webinar
The world has paused, but you don't have to Part 1
Financial Pandemic Preparedness: COVID19
JFS Dallas Career and Financial Services Promo
See For Yourself | Career & Financial Services
About our Career and Financial Services Program
Phil Konecki "Effective Networking – It's not just for Job Searching" ScienceAbroad Webinar 10/25/21
Making More Possible for CFS Clients like David
Building Financial Power Webinar: Making Your Business Dreams a Reality! with Truist
Click on a thumbnail above to automatically smooth scroll up to the YouTube player at top of all videos.