Women with Cancer and Survivors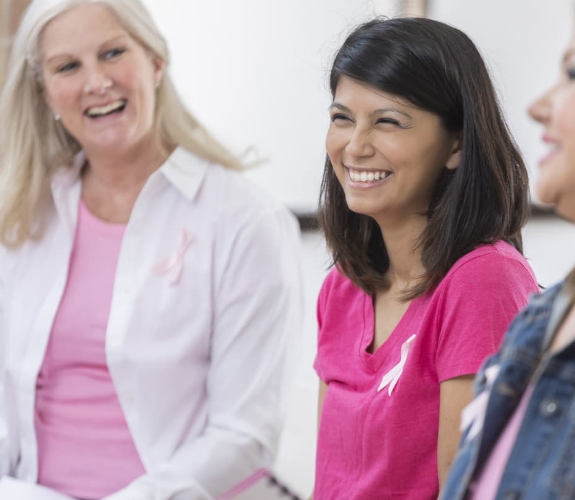 Facilitated by Beth Broodo, MS, LPC, RYT, Binah Cancer Support Services integrates psychology and Jewish perspective.
In Hebrew, Binah means connecting women to their inner wisdom.
Call
972-437-9950
For information and timing, ask for the Director of Binah Cancer Support Services.
Email
For general information and timing, email Beth Broodo. For a full intake and assessment, please first download intake form and email intake@jfsdallas.org.
Groups for Women with Cancer and Survivors
Not all groups are currently meeting, so please be sure to inquire with Beth Broodo at bbroodo@jfsdallas.org about the current schedule.
---
Breast and Ovarian Cancer Support
Zoom
2nd Wednesday of the month at 8:00pm
Integrating different therapeutic modalities to reduce stress and anxiety as well as increase overall well-being.
---
Cancer Survivors Support

Zoom
4th Monday of the month at 4:00pm
Open to any woman who has experienced cancer, this group is an opportunity to discuss ways to cope and to find ways to live each day as fully as possible. 
Sept 19th   Topic: Self -Care
Oct. 24th    Topic: Dealing with Stress
Nov. 21      Topic: How Cancer Effects Your Perspective
Dec. 19th    Topic: Hopes, Dreams, Bucket list – Meaning Makers
Jan. 23rd     Topic: Emotional & Physical Scars
Feb. 27th    Topic: Side Effects from Medicine
March 27th Topic: 6 Words that Tell Your Cancer Life Story -Past, Present, Future
April 24th   Topic:  Feelings of Attractiveness/Femininity vs. Feeling Unattractive
May 22nd   Topic:  What Gives You Quality of Life
June 26th   Topic:  Coping with Anxiety
July 24th     Topic: Recipe For Healing
Aug 28th      Topic: Stories We Tell Ourselves
---
Couples Workshop
Zoom
Email Beth for updates.
This workshop is offered to help couples increase communication, friendship, and love in their marriage. Based on John Gottman's research on building the friendship in marriage.
---
Journaling Workshop
Zoom
This workshop serves as a place where members can free-write, discuss personal concerns and feel safe to express their feelings. Each workshop offers new topics to journal about and share insights.
---
Modified Yoga with Meditation
Returning to regular schedule January 2022

Specifically designed for cancer survivors, this yoga class utilizes pain-free techniques, guided imagery, decompression, breathing, and stretching to promote health and well-being.
---
Soul Group
Zoom
This women's group offers spiritual growth through Torah concepts for breast and ovarian cancer survivors.
---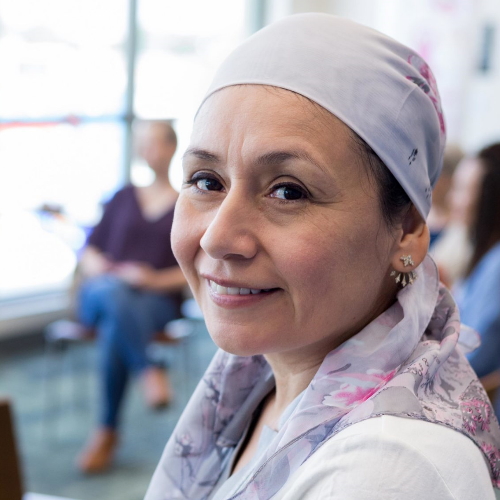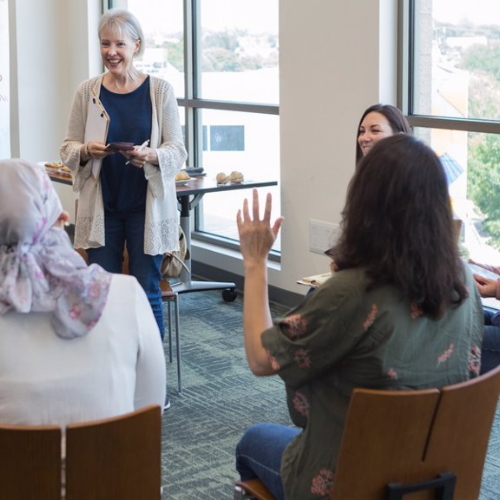 More on Binah
Binah is 'intuitive understanding', or 'contemplation'. It is likened to a 'palace of mirrors' that reflects the pure point of light of Chokhmah, wisdom, increasing and multiplying it in an infinite variety of ways. In this sense, it is the 'quarry', which is carved out by the light of wisdom. It is the womb, which gives shape to the Spirit of God. On a psychological level, Binah is "processed wisdom," also known as deductive reasoning. It is davar mitoch davar—understanding one idea from another idea. While Chokhmah is intellect that does not emanate from the rational process (it is either inspired or taught), Binah is the rational process that is innate in the person which works to develop an idea fully.
Binah is associated with the feminine. The Bahir states: "For you shall call Understanding a Mother." Classical Jewish texts state Binah yeterah natun l'nashim, "an extra measure of Binah was given to women."
The Matriarchs—Sarah, Rebecca, Rachel and Leah—build the Jewish Nation from within. Each woman possesses the ability to see what is not obvious on the surface, and that is why there is a Jewish Nation today.
The trait of binah—the ability to analyze, distinguish and thereby know the spiritual validity of something—is, without exception, predicated on knowledge of Torah. The Torah explains to us God's view of good and bad, pure and impure, finite and eternal, true and false—in other words, the value of all things we encounter. Then and now, Jewish women with a deep understanding of the spirit of Torah apply binah within these parameters to define and categorize a new experience or situation. The cultivation of Binah requires tremendous effort and involvement in Torah. Ultimately, female binah, guided by Torah is meant to function as a searchlight of truth and clarity. This aptitude is an inheritance of Jewish women and a gift to their families, community and society.
---