Supporters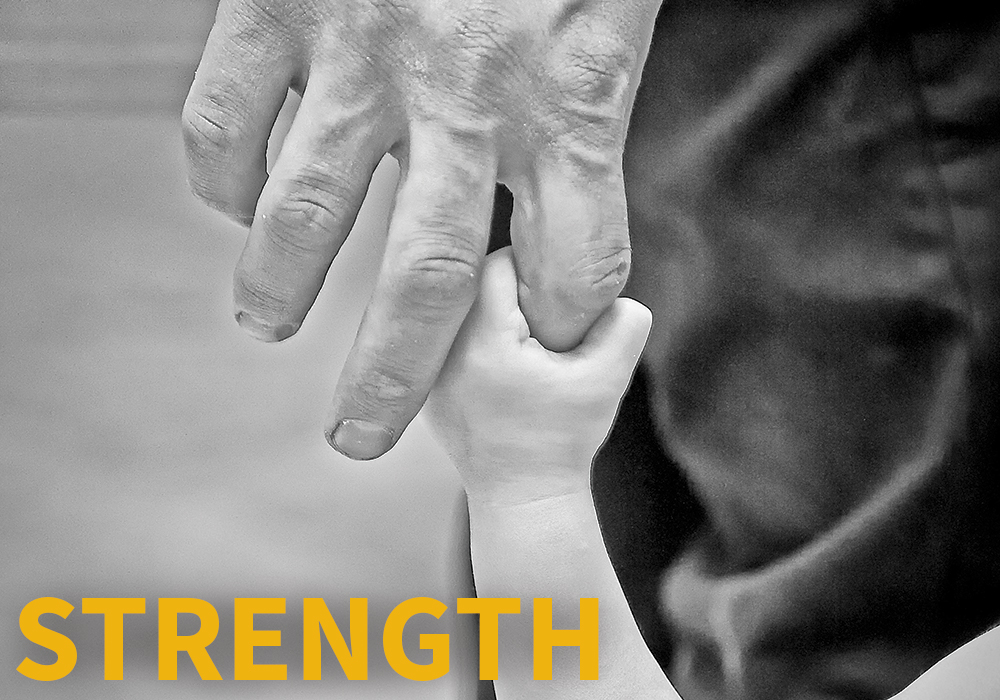 Thank You
We appreciate the ongoing support of our donors. Each contribution, whether monetary or in-kind, helps ensure that services are available to anyone in need—regardless of age, ethnicity, religion, or ability to pay. All of these efforts do make a difference in the lives of the people we serve—a difference in your community—and support the life-changing work of JFS staff, volunteers, donors, and the entire community.
JEWISH FAMILY SERVICE MAJOR GIVING SOCIETY
Society of Life Support
Thank you to our generous supporters as of April 6, 2020. Levels are determined by the cumulative amount given within our fiscal year (August 1 – July 31) directly to JFS. Does not include in-kind donations.
*Fund of Dallas Jewish Community Foundation
$100,000+
Jewish Federation of Greater Dallas
Leslie & David Katz*
The Rees-Jones Foundation
United Way of Metropolitan Dallas
D.J. & Les Weisbrod*
M.B. and Edna Zale Foundation
$50,000 – 99,999
Sylvan T. Baer Fund
Diane & David Birk
The Dallas Foundation — AWARE
David & Gusta Rosenberg Family Foundation
Jewish Federations of North America
The Carl B. and Florence E. King Foundation
The Meadows Foundation
$25,000 – 49,999
Anonymous
Bank of America
Katherine C. Carmody Charitable Trust
Brenda & John Carver
Communities Foundation of Texas
Dallas Jewish Community Foundation
Incarnation Place, Inc.
Kate Sidran Family Foundation
Ann & Nate Levine
Dolores Neustadt/Susan Schwartz
ORIX Foundation
Barbara & Stan Rabin
Wells Fargo Private Bank
$18,000 – 24,999
Gilian & Steve Baron
Janet & Jack Baum
Dabney & Richard Carlson
Paddy & Barry Epstein*
Michelle & Marshall Funk*
Kari & David Goldberg
Leo & Rhea Fay Fruhman Foundation/ Beverly & Joe Goldman
Ann Kahn/ Kahn Mechanical Contractors
Margot Rosenberg Pulitzer Foundation/Ann Rosenberg*
Sam Roosth Foundation
$10,000 – 17,999
Linda & Steve Blasnik*
Kimberly & Jeff Chapman
CHRISTUS Health
Dekelboum Family Foundation, Inc./ Gail Hartstein
Berta Goetz*
Jackson Walker, LLP
Ruth Lurie
Sandy Nachman*
Arlene & Louis Navias
Jane & Tom O'Toole
Howard Earl Rachofsky Foundation
Jaynie Schultz & Ronald Romaner
Peachy Rudberg
Sewell Automotive
Roy & Esther Barzune Stein Endowment Fund
Donna & Herb Weitzman
$5,000 – 9,999
Edward & Wilhelmina Ackerman Philanthropic Fund
Lisa & Steven Block
CD Wealth Management/ Barbi & Scott Cohen
Lori & Michael Cohen*
Shazell & James Dunn
Mireille & Barry Emmett
Julie & David Fields
The Florence Foundation
Linda & Dave Garner
Andrew Gellman
Beth & Jim Gold
Sherry & Ken Goldberg*
Lori & Rick Golman
Shirley K. Haspel
Haynes and Boone, LLP
Hersh Foundation/ Julie & Ken Hersh
Hillcrest Foundation, Bank of America, N.A., Co-Trustee
Patsy and Michael Hochman Charitable Foundation
IMA Foundation
IMA, Inc.
Marsha Lev*
Anita & Don Levene*
The Rubin Family Foundation/ Julie & Jay Liberman
Susie & Joel Litman
Alisa & Jason Makler
Manana Management Co./ Carlos Lopez
Weezie & Mark Margolis
Meyers & Caplan Families
Barbara & Clive Miskin
North Dallas Bank & Trust
Ann & Michael Ochstein
Janet & Ed Ostrovitz
Stanley Peskind
Laurie & Todd Platt
Hannah Kay & Harlan Pollock
Orangestar Properties / Nicole & Jay Post
Raelaine & Paul Radnitz
RBC Foundation – USA
Jane Reece
Melanie & Howard Rubin
Lisa & Steve Rudner
Michelle & Ron Schwartz
Jeri Lyn & Jeff Sebert
Betty & Eric Spomer
Julie Stafford
Karla & Larry Steinberg
Tito's Handmade Vodka
Toubin & Utay Families*
Kalman & Ida Wolens Foundation
Ethel Silvergold Zale*
$3,600 – 4,999
Dorothy K. & Harry Boris Memorial Endowment Fund
Mary & Kent Brown
Susie & Joel Carp
Susan & Richard Frapart
Julie & Sander Gothard*
Moshe Itzhakov
Cher & David Jacobs
Michael Kaufman & Durward Watson
Judy & Harold Kaye
Brett & Lester Levy
Ruthy & Steve Rosenberg*
Donna & Byron Rubin
Pam & Mike Saks
Irina & Tony Vaserfirer
Miriam Vernon
Laura & Ben Weinstein*
$1,800 – 3,599
Carol & Steve Aaron*
Dawn & Todd Aaron
Fonda & Jay Arbetter
Lisa Beckerman
Liz & Steve Berger
Bliss Speech & Hearing Service
Renee Blustein
Carol & Charles Boa
Sheryl & Gordon Bogen
Michael Braun
Susan Strauss Breen
Mary Lee & Michael Broder
Cynthia Schneidler & Jim Brodsky
Candy & Ike Brown
Ralph Bubis
Larry Burk
Cheryl & Randy Colen
Mark Daniels
Sandy & Howard Donsky
Cristina & Jim Doyle
Allison Elko
Ragen & Roy Elterman
Dia & Barry Epstein
Faith Presbyterian Hospice
Laura & Roy Fleischman
Martha & Michael Fleisher
Ann Folz
Judy & Ron Foxman
Rhoda & Eugene Frenkel
Frannie & Robert Gardner
Patricia Gaspar
Lisa & David Genecov
Cathy & Craig Glick
Laurie & Dan Goetz*
Lisa & Neil Goldberg
Sharon & Eric Goldberg
Roslyn & Gordon Goldstein
Pauline Graivier
Terri Train & Alan Greenspan
Maya & Robert Gross
Bonnie & Michael Grossfeld
Cheryl & Andy Halpern
Zelda Hantz
Marcy C. Helfand & Robert Book
Greta & Howard Herskowitz
Kathy & Tom Higier
Stephanie & Mike Hirsh
Ynette & James Hogue
Marcia & Norman Hoppenstein
Hunt Consolidated Inc.
Jan & Jack Introligator
Joan Jackson
Molly Jester
Gary Kahn
Kirschner-Bookatz Family Foundation
Matthew Kochan
Beth & Larry Konig
Karen & Mickey Kurzman
Kerri & Rick Lacher
Roberta & Bob Lazarus
Rachel & Isaac Leventon
Laurel Levin
Ruth S. Levy
Lisa & Steve Lieberman
Malia & David Litman
Lisa Lowey
Becky & Jeff Mallace
Staci & Jeff Mankoff
Lauren & Seth Margolies
The Ann & Fred Margolin Foundation
Marsh & McLennan Agency
Jennifer Massey
Doris Meyers
Jan Fite Miller
Jana & Bob Milstein
Cindy & Irv Munn
Nancy Lieberman Charities
Lynda & Gordon Newman
Julie & Robbie Ondrusek
Jay Oppenheimer
Elaine & Trevor Pearlman
Leslie & Steven Peskind
Pian Silverman Family Foundation
Carol & Harold Pinker
Pioneer Bank
Jody & Mel Platt
Pam & Steven Pluss
Reesa & Ken Portnoy
Debbie & Alan Postel
Janine & Charles Pulman
Barbara & David Radunsky*
Ruth Robinson
Nancy & Joel Roffman
Carol & Allan Rosen
Talia & Elie Rosenberg
Kimberly & Jon Ross
Beverly & Cary Rossel
Debbi K. Levy & Barry Rothschild
Marilyn & Stan Rothstein*
Royal Wine Corp.
Staci & Paul Rubin*
Elaine & Morris Rutchik
Ike & Fannie Sablosky Foundation
Robin Sachs
Margareth Sanchez
Celia Saunders
Debbie & Sid Scheinberg
Cristie & Rodney Schlosser
Marilyn Schnitzer
Celia & Larry Schoenbrun
Barbara Schwarz
Ricki & Gabe Shapiro
Pat Shaughnessy
Ellen & Douglas Sheena
Sally & Ira Silverman
Rebecca & Neal Sklaver
Cindy & Stuart Spechler
Renee Stanley
Meri-Kay Star
Donna & Harvey Wayne Swafford
Daphne & David Sydney
Rose & Alan Taper
Joanne & Charles Teichman
Temple Emanu-El
Ruth & David Tobin
Urban Paws
Sandra & David Veeder
Village Health Partners
Jackie & Steve Waldman
Tina & Richard Wasserman*
Andrea & Loren Weinstein
Helga & Gerardo Weinstein
Hilarie & Peter Weinstock
Jolene & Harv Weisblat*
J. Wiley Designs
Gay Deutsch Winter
Linda Wisch-Davidsohn
Gerald Zahler
Joyce & Paul Zopolsky
Corporate Support
We are grateful to have the support of the following corporations. With your help, we are able to do more for our community. Thank you!
Levels are determined by the cumulative amount given within our fiscal year (August 1 – July 31) directly to JFS. Does not include in-kind donations.
$25,000 – 49,999
Bank of America
Wells Fargo Private Bank
$18,000 – 24,999
Kahn Mechanical Contractors
ORIX Foundation
Tolleson Wealth Management
$10,000 – 17,999
CHRISTUS Health
H-E-B
Jackson Walker, LLP
Sewell Automotive Companies
The Weitzman Group
$5,000 – 9,999
CD Wealth Management
Cigna
Fedelity Brokerage Services, LCC
Haynes and Boone, LLP
Hillcrest Foundation, Bank of America, N.A., Co-Trustee
IMA Foundation
IMA Waldman
Joe Funk Construction Engineers, Inc.
Manana Management Co.
Marsh & McLennan Agency
North Dallas Bank & Trust
Oncor Electric Delivery Company
Orangestar Properties
RBC Foundation
Tito's Handmade Vodka
$1,800 – 3,599
American Airlines
Bliss Speech & Hearing Service
D Media
Faith Presbyterian Hospice
Hunt Consolidated, Inc.
Pioneer Bank
Royal Wine Corp.
UBS Financial Services, Inc.
Urban Paws
Village Health Partners
J. Wiley Designs
Organization Support
**Administered by the Dallas Jewish Community Foundation
AJFCA / Legacy Heritage Fund
Alzheimer's Women's Association for Resources and Education (AWARE)
Sylvan T. Baer Trust**
Katherine C. Carmody Charitable Trust, Bank of America, N.A., Trustee
City of Plano
Communities Foundation of Texas
Community Council of Greater Dallas/FEMA (Emergency Food and Shelter Program)
Conference on Jewish Material Claims Against Germany
County of Dallas
Dallas Area Agency on Aging
The Dallas Foundation
Dallas Women's Foundation
The Dallas Jewish Women International Philanthropic Fund**
Embrey Family Foundation
Leo and Rhea Fay Fruhman Foundation
Harry W. Bass, Jr. Foundation
Hebrew Immigrant Aid Society
The Hersh Foundation
Hillcrest Foundation
Hoblitzelle Foundation
Jewish Federation of Greater Dallas
Jewish Youth Tzedakah Foundation
The Carl B. and Florence E. King Foundation
W.P. & Bulah Luse Foundation, Bank of America, N.A., Trustee
The Mary Kay Foundation
MAZON: A Jewish Response to Hunger
McDermott Foundation
The Meadows Foundation
National Council of Jewish Women
North Texas Commission Foundation
ORIX Foundation
Carrie S. Orleans Trust
Prince of Peace Catholic Community
Margot Rosenberg Pulitzer Foundation
The Howard Earl Rachofsky Foundation
RBC Foundation
The Rees-Jones Foundation
Sam Roosth Foundation
Shelly & Gusie Rosenberg Foundation
Harold Simmons Foundation
Sisterhood of Temple Emanu-El
State of Texas, Criminal Justice Division
Texas Council for Developmental Disabilities
Texas Department of Agriculture Texans Feeding Texans
United Way of Metropolitan Dallas
Wal-Dot Foundation
Harry and Jeanette Weinberg Holocaust Survivor Emergency Assistance Fund
The Orien Levy Woolf and Dr. Jack Woolf Charitable Foundation
Abe Zale Foundation
The Barbara & Donald Zale Family Fund of the Communities Foundation of Texas
M.B. & Edna Zale Foundation