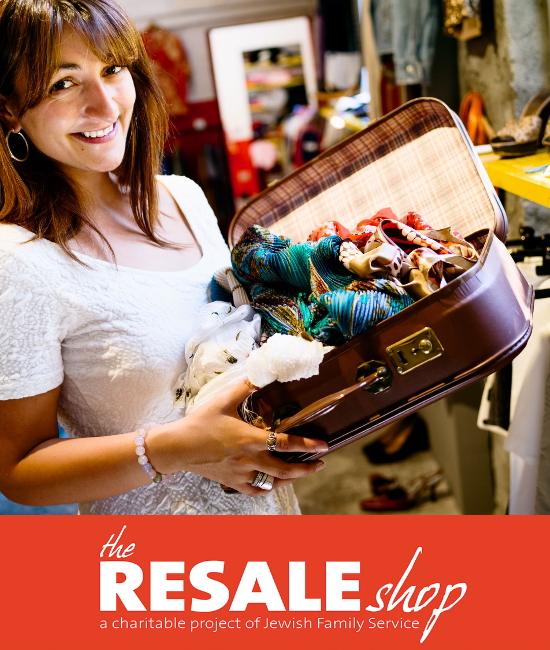 STORE CLOSING ANNOUNCEMENT
Over the past 10 years, The Resale Shop has provided financial support to Jewish Family Service and served as an additional way to engage donors, volunteers, and the community in the work of our agency. It provided clothing for those looking for work or changing careers, families needing furniture and household goods as they transitioned to independence or left a family violence situation, and aid to those impacted by disaster. All critical support in times of need for those we serve.
Regrettably, the store has struggled in the last few years as the retail landscape changed after COVID and persistent staffing challenges didn't improve. Knowing this, JFS has reached the difficult decision to close the store.

We are deeply grateful to our donors, customers, and volunteers for providing many years of dedicated support. We can't express our appreciation enough to the dedicated staff who have run this store for the past 10 years, which has helped us achieve our mission.

You can still donate through our partnership with Donate2Impact. Donations of clothing and household items are accepted. Please refer to Dallas Furniture Bank for furniture pickups.