The Young Leadership Board (YLB) supports the mission of Jewish Family Service of Greater Dallas by engaging young adults to enrich the community.
The YLB is made up of a diverse array of young adults who live and work across DFW.
---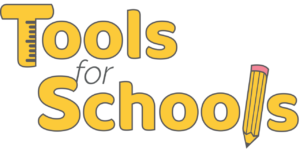 Now in its second year, the Young Leadership Board's Tools for Schools initiative aims to provide as many backpacks stuffed with school supplies as possible to local children in need.
---
2018 to 2019
After welcoming six new members to the board, we hosted a happy hour at the Whippersnapper with 10% of proceeds earmarked for Tools for Schools. In late March, we held our biggest fundraising event yet, Trivia on Tap featuring Geeks Who Drink.
Stay tuned for more opportunities to give and volunteer in support of Tools for Schools. Whether you have donated funds, supplies, or time, your support is helping us make a major impact. We couldn't do it without you!
---
2017 to 2018
Last year, we supported the initiative by hosting a happy hour, backpack stuffing party, and supply drive.
We assembled 193 backpacks and raised $2,705 for JFS clients! Check out all the numbers below.
---
Stay in Touch
Follow and like the YLB to stay up-to-date with our upcoming events, campaign updates and more.