Priya: Growing Jewish Families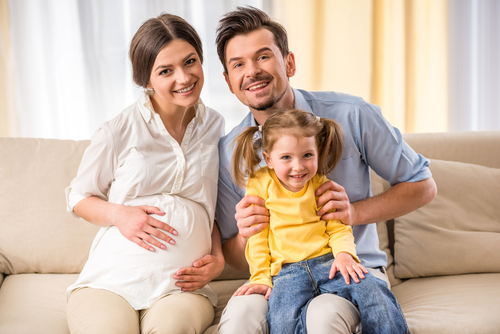 This fund is designed to give financial support to Jewish couples struggling with infertility.
Did you know that 1 in 8 couples are impacted by infertility, and the average IVF treatment costs over $12,000? Infertility is a life crisis that affects couples both financially as we all as emotionally. Are you a couple struggling with infertility? Do you want to help perpetuate Jewish life by making a financial contribution?
The Priya Fund was created by a grateful Dallas Jewish couple and originated at the Dallas Jewish Community Foundation to assist others with the financial impediments associated with infertility or adoption. Since the fund's inception, thanks to generous donors, the fund has made over $60,000 in grants to fourteen Jewish couples resulting in 8 babies by birth or adoption. Priya Fund is one of the only charitable funds in the country who provides this type of assistance to Jewish couples of every Jewish denomination.
"We thank you for helping us achieve the dream of our daughter."

"We truly feel like there should not be a financial barrier for couples who want to bear children, the Priya Fund put this barrier down for us."
Our Purpose:
Through community education and fundraising, the fund's purpose is to financially assist Dallas couples with reproductive difficulties by providing them with grants to help with medical or adoption costs. The average fees for fertility treatments, not covered by insurance, can range from $800 to more than $12,000 for one cycle. Adoption can cost as much as $40,000.
How it works:
The advisory committee, comprised of medical doctors and lay leaders, review applications (made anonymous by staff) and designate allocations to couples.
The grant is to be used only for future treatments. Please be aware that we do not currently have the funds to meet increasing needs per application review cycle, however couples are eligible to reapply and receive additional assistance. Please be aware that we often have more than one application to review, and couples without children of their own have a higher priority.
For information about Priya Fund, please contact Caryn Peiser at cpeiser@jfsdallas.org
Another possible source for Funding is at Dallas Hebrew Free Loan Association who has a special fertility/adoption loan. Please visit them by clicking the button below.
Adoption/Infertility Loan
How you can help:
Despite requests for assistance continuing to increase, Priya Fund grants have decreased. We need donors to help meet these needs. Please consider donating today by clicking the button below. In additional notes section please write "Priya Fund".
Donate Online Now
What does Priya mean?
The word Priya means being "fruitful" in Hebrew. It comes from one of the first instructions that G-d gave to humanity. The Priya Fund was established to help those in our Jewish community create families. By giving to the Priya Fund you have the opportunity to impact the Jewish future.